Tracklist:
1. Christmas Vacation (Cartoon Version) by Mavis Staples
Read more...
Nailpin is a Belgian punk-rockband.
They were mostly influenced by: Mest, Goldfinger, New Found Glory, Homegrown, MxPx and Green Day.
12 To Go (2004)


Read more...
01. Good Old Funky Music
02. He Bite Me
03. Message From The Meters
04. Chicken Strut
05. Art
06. Sing A Simple Song
07. Joog
08. Look Ka Py Py
Read more...
tracklist:
1. Starlings (5:20)
2. The Bones of You (4:49)
3. Mirrorball (5:50)
4. Grounds for Divorce (3:39)
5. An Audience with the Pope (4:28)
Read more...
Disturbed - Indestructible
320 kbps
Hardstyle
40 hardstyle packs ready to be downloaded =]
If you looking for a song maybe i have it maybe not... search it ctrl + f =)
All hardstyle are password protected due to some dhead =)
01. Emotional Splendor
02. Enhancing The Beauty
03. Far Away From The Sun (feat. Mika Regards) (Shifted Reality Version)
Read more...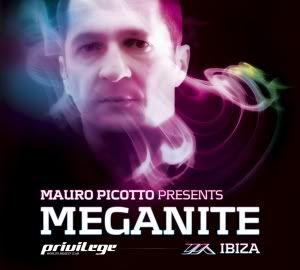 01.contaminato (meganite mix) [07:27]
02.dubai (original mix) [07:45]
Read more...
CD1
01. Nick Cohen Pres. Cushty - La La Li
02. Sven Weisemann - Kiss Of Abana
03. Pulshar - Nospheratu (Sven?s Sphere Dub)
04. Solomun & Stimming - Eiszauber (Lawrence Remix)
05. Klute - Only Memory Is A Good One
06. Zwo! - Static Refill
07. Danny Howells - Laid Out (Danny?s Horizontal Mix)
08. Naughty - World Of A Woman (Green Men Mix)
09. OrtzRoka - Black Magic
10. Westpark Unit - Bad Weeds Grow Tall
11. Art Bleek - Groundscrapers
12. Azymuth - Space Jazz Carnival (Global Communication Mix)
13. Danny Howells - Right Off (Danny?s Discomix)
14. T & F vs. Moltosugo - Are U Doin? It With Me? (Danny Howells Edit)
15. Danny Howells - The Shining (Outrodub)
CD2
01. Danny Howells - Laid Out (Introversion)
02. Danny Howells - The Shining (Danny?s Dynamix)
03. Kelley Polar - Entropy Reigns (Ewan Pearson & Usher?s Closed System Dub)
04. Santiago Salaza - Sci-Fi Xicano
05. David Garcet - Ero
06. Sunshine Jones - If You Wouldn?t Mind (Tiger Stripes Mix) 07. Deep - Joris Voorn (Jimpster Mix)
08. Robert Babicz - Dark Flower (Joris Voorn Magnolia Mix)
09. Zwo! - Flavor (The Youngsters Remix)
10. Blunt - Golden Lake (Djinxx Vision)
11. Marco Passarani - Nova
12. Renato Cohen - Magica
13. Apparat - Fractales (Apparat?s Ibiza Mix ? Danny Howells Edit)
DOWNLOAD



http://rapidshare.com/files/143730643/VA_-_Renaissance_the_Mix_Collection__Mixed_by_Danny_Howells_-2CD-2008-SQ.part1.rar

http://rapidshare.com/files/143729930/VA_-_Renaissance_the_Mix_Collection__Mixed_by_Danny_Howells_-2CD-2008-SQ.part2.rar




MIRROR


http://uploaded.to/?id=pp9c9p
http://uploaded.to/?id=ljbeau